After a mysterious murderer nearly succeeded to kill Katsu Kaizou, his (Katsu) only chance to survive depends on unique abilities of Suzu Saien, who can transform humans into cyborgs. Now Katsu it a powerful half-man, half-robot and, together with his servant Titan he restlessly defends our Earth from all kinds of dangers it might face. Or at least he thinks so.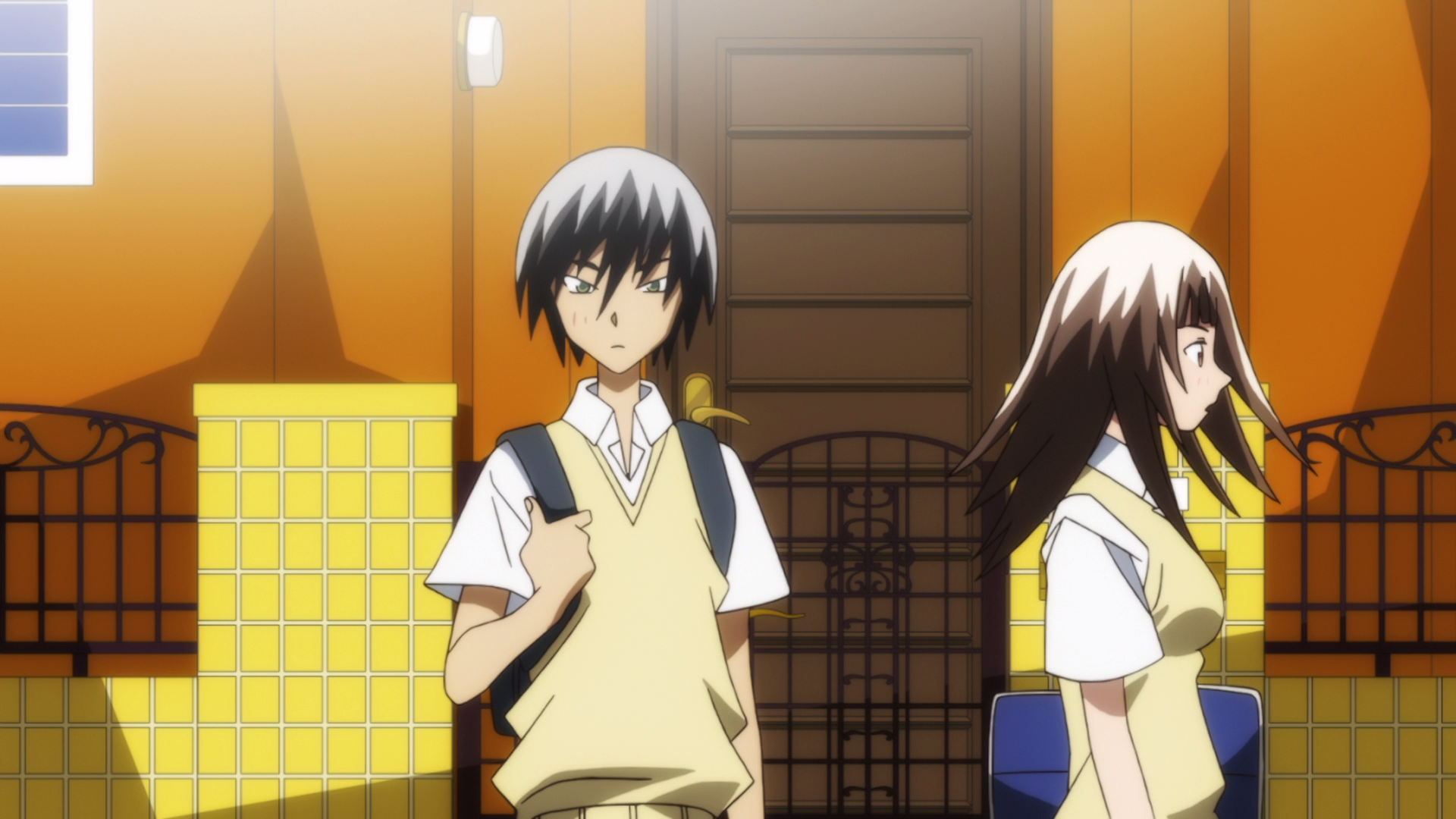 Actually, there weren't any murders or murderers, he isn't a cyborg and instead of a typical shounen about a hero-to-be we have another creation of a tandem consisting of two crazy geniuses – Kouji Kumeta and Shinbou Akiyuki.
I'm really surprised that Kumeta had released 26 (!) volumes of Katte Ni Kaizou manga before he moved on and started working on our beloved Sayonara Zetsubou Sensei (though 30 volumes of SZS look even more puzzling). What kind of person do you need to be to create 26 books of that? Perverts writing poems, perverts living on the edge, perverts who will teach you what you should wear next fall… Unceasing dialogues and monologues, hundreds pages of them, all topics one can think of, crazy characters — and just 6 episodes. We all must demand that this feast of innovative approaches in anime continues. Despite the fact that now we've had 3 seasons and countless number of specials dedicated to one sensei who isn't especially fond of our world.